Market Forecast: Housing Market Index, Housing Starts and Building Permits, and Mortgage Apps
Blog posted On July 15, 2019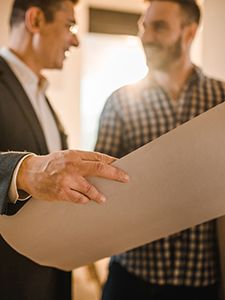 Mortgage rates did not move significantly last week, trending slightly lower amidst speculation that the Federal Open Market Committee may vote to cut the federal benchmark interest rate. Coming up this week, the National Association of Home Builders (NAHB) will release its monthly housing market sentiment index. Housing starts and building permits, and the Mortgage Bankers Association (MBA) weekly mortgage application survey are also scheduled for release.
The NAHB housing market sentiment index is based on a survey of home builders' opinions on current sales conditions, sales expectations for the next six months, and buyer foot traffic. In June, home builder sentiment fell slightly to a level of 64. Outlook on current sales conditions fell to a level of 71, expectations for the next six months dropped to 70, and buyer foot traffic ticked lower to 48.
Housing starts track ground broken on residential projects and building permits track permits issued. In May, housing starts declined 0.9% month-over-month to a seasonally adjusted annual rate of 1.269 million. Building permits, however, increased, up 0.3% month-over-month to a seasonally adjusted annual rate of 1.294 million.
The weekly mortgage application survey returned mixed results for the week ending 7/5. New purchase applications increased 2.0% and refinance application submissions declined 7.0% for a composite decrease of 2.4%. Joel Kan, MBA's associate vice president of economic and industry forecasting, explained, "Borrowers have been less sensitive to low rates as many borrowers have either recently refinanced or are likely waiting for rates to fall even further."
The meeting minutes from the Federal Open Market Committee's June meeting suggest that "many" Fed officials are supportive of an interest rate cut this year. If the Fed cuts interest rates then mortgage rates will likely trend lower. Even if there is not a rate cut later this year, average mortgage rates are near historical lows. If you are interested in buying a new home or refinancing your existing mortgage, please let me know.
Sources: CNBC, MarketWatch, Mortgage News Daily, Reuters, The Wall Street Journal