Market Forecast: Construction Spending, ADP Employment Report, and FOMC Meeting
Blog posted On November 02, 2020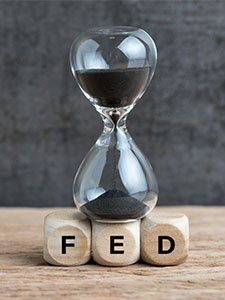 As expected, mortgage rates continued to trend downward last week. This week, the Federal Open Market Committee (FOMC) will meet on Wednesday and Thursday, followed by a press conference with Federal Reserve Chair, Jerome Powell, on Thursday afternoon. In housing news, the construction spending report is scheduled for release today. The ADP employment report is also scheduled for release this week.
The US construction spending report tracks total spending on private and public construction projects. Construction spending increased 1.4% in August, which was higher than expected. The majority of construction spending was attributed to private construction, taking up 42% of all monthly construction costs. 33% of costs were attributed to nonresidential projects. Only 25% of the monthly construction spending was focused on public projects. Year-over-year, construction spending rose 2.5%, reaching $1.4 trillion.
The ADP employment report is based on data from approximately 400,000 US businesses employing approximately 23 million employees nationwide. In September, the private sector added jobs faster than expected, with 749,000 new jobs. A large contributor to these hires was the surge in manufacturing hires. Goldman Sachs reported that the ADP results are looking "incrementally positive."
In September, the FOMC voted to hold interest rates steady, and revealed its plan to hold interest rates near zero through 2023. The FOMC is expected to continue holding rates steady through the end of the year. The low interest rates will help the economy recover from the coronavirus pandemic and make it easier to borrow money at lower costs.
The Fed's decision to keep rates steady has helped borrowers take out loans at some of the lowest rates in history. Though people will earn less on their savings accounts, they can save thousands of dollars on their loans. If you are interested in taking out a home loan while rates are low, let us know, and we would be happy to help you with the home loan process!
Sources: Bankrate, Bloomberg, CNBC, MarketWatch, Mortgage News Daily, The Real Deal