Market Recap: Fed Holds Rates, Construction Spending Increases, ADP Employment Growth Slows
Blog posted On November 06, 2020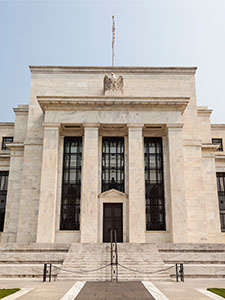 The Federal Open Market Committee (FOMC) met on Wednesday and Thursday of this week and did not move interest rates. As a result, mortgage rates continue to stay low. In other housing-related news, construction spending increased slightly. The ADP Employment report showed a significant slowdown in job growth.
In September, construction spending rose at a seasonally adjusted rate of $1.41 trillion. Similar to previous construction spending reports, the most recent report showed that the majority of costs were attributed to residential projects. Public construction spending fell 1.7%, and non-residential construction dropped 1.6%. However, residential construction spending rose 2.7% in September, leading to an increase of 0.3% in total construction spending.
ADP employment growth slowed to a pace of 365,000 jobs in October, roughly half the pace of the 753,000 jobs in September. The ADP employment growth during the last three months had an average pace of 500,000 jobs per month, and this month was expected to reach 600,000 jobs. But the small gain shows a clear slowdown in job growth. Small businesses added 114,000 jobs in October, while medium-sized companies added 135,000 and large companies added 116,000. Many companies are beginning to slow hiring as coronavirus infection levels begin to rise again.
The Federal Reserve announced on Thursday that it is leaving the benchmark interest rate near zero until the economy can recover from the coronavirus pandemic. Like the last FOMC meeting, the Fed set the benchmark rate in a range of 0-0.25%. Though many were concerned how the outcome of the election will affect rates, Fed Chairman Jerome Powell said that the central bank is committed to providing Americans the help they need. With millions of people out of work, the Fed's historically low rates have helped ease the economic crisis by making it easier to borrow money.
The Fed has claimed that it doesn't plan to raise the benchmark interest rate for the next three years, though, as always, mortgage rates could fluctuate depending on many different factors. Take advantage of the rates while they are low, and you could save thousands of dollars on interest over the life of your loan.
Sources: CNBC, MarketWatch, MarketWatch, MarketWatch, MarketWatch, Mortgage Daily News